Founded in 2009, we provide comprehensive preventive and primary health care services to the low income and under served families in Southern Nevada. We are easily accessible at our two locations:
400 Shadow Lane, Las Vegas, Suites #104 Clinic, #105 Admin, NV 89106 Map
3343 S. Eastern Avenue, Las Vegas, NV 89169 Map
FirstMed Health and Wellness Center is a community health center that offers comprehensive preventive and primary care and enabling services to the pediatric, adolescent and adult population.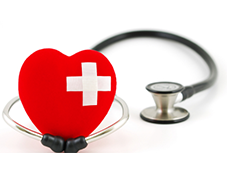 We serve over 9,000 patients with over 18,000 visits annually.
Our staff is fluent in English, Spanish, Tagalog, and Visayan. Translation services are available for any language.
FirstMed Health and Wellness Center is a Health Center Program grantee under 43 U.S.C. 254b.
In The News
Huffington post reports some Poor U.S. Teens Trade Sex For Food Because They're So Desperate For A Meal.
A new report on U.S. teens who don't get enough to eat finds that, in the most extreme cases, youths may engage in sex with older, wealthy adults in exchange for food.